Originally posted by 1320racer:
quote:

Originally posted by wideopen231:
What happened to photos of trailer frame work
All you had to do was ask.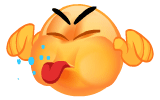 Photos of the complete build, fit out with Pit Pal accessories and loaded of "just another white trailer"...
Trailer empty weighs 6820 lbs. with 907 lbs., on the tongue.
Trailer fully loaded weighs 13,000+ lbs.