Just to close this out. I ended up with a morse cable from chassis shop in Michigan - the morse cable is manufactured by Pro-Werks.
The cable is UNREAL with near zero resistance and my cable ended up being 11.5ft.
To do the install I needed to flip the carb 180* and run the thottle control towards the front of the car to crease enough room.
I mounted the morse cable with a custom bracket off the front accessory area.
Used a joe's racing pedal which is FAR FAR better than the LOKAR piece I tried the first time. The cable comes back towards the driver and after I got everything hooked up the effort to get full thottle is FAR less than my original non-throttle control setup.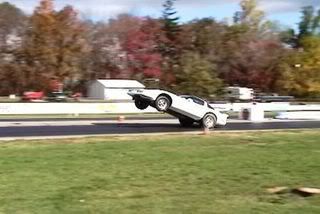 Configuration: 3350#, 582 C.I.,

60 - 1.24
1/8 - 5.53@ 126MPH
1/4 - 8.73@ 159MPH

3700#+210lb driver, FULL interior, through mufflers, 10.5 tire.
60'-1.333 (IN 4000ft DA! Joisy Math excluded; 1.25sec using JOISY MATH.)


1/4 - 9.60@144MPH