Hey you all happy Tuesday to you all . Fern hope you toe is healing up, time for you to start moving around?
Chuck whats up on your car, time to start getting ready to race, haha I know your on top of it!
Floyd glad to hear you and Woody are out and cruising, that heat may get hot this year.
This weekend got team race 5 and ADRA race 7 so I will be busy doubling up. No rest for the wicked, gotta love it! Car is all ready just need to load.
You all have a great day and a gorgeous weekend!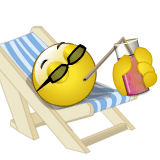 Make my shake a tall chocolate and the burger a double with BBQ sauce, bacon and jalapeño's and onion rings please!! LOL


HAVE THEY CALLED US YET ? THEY HAVE!!!