"Question:
If you are attending a race where the entry fee is $500 or more, what would be most important to you?
Choices:
A Free Racer BBQ
Free Crew Members
3rd Party Track Prep on Site
Timing System Rep on Site"
Free Racer BBQ:
There's racing going on during these BBQs, that's what we are there for. Put the money elsewhere, in the racer's pockets!
Free Crew Members:
Makes no difference to me, I'm used to paying for them when I have them; nice gesture.
3rd Party Track Prep:
In this day and age, if you can't get your stuff down a decently prepped safe track. I would say the issue is most likely with you. I know our track has over the top prep & still have people that are not happy. Again...put the money in the racer's pocket.
I'm a 10" tire, medium powered car. It's pretty simple to put the ego aside & pull power out of the car. This is bracket racing, not heads-up racing.
Timing System Rep on Site:
I voted for this. You come to LVMS & you always have a timing system guy here, Jeff Foster!
2BKING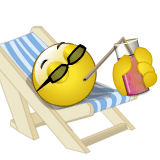 1980 Camaro
Taking the Best Working Small Tire Shyt Box & making it Greater Than Before!
3000 lbs.
Pump Gas 436