DRR / Crew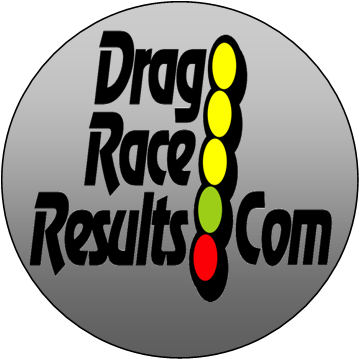 | | | |
| --- | --- | --- |
| | posted | |
WILL HOLLOMAN CLAIMS WEDNESDAY'S SUMMIT RACING TRIPLE 50K AT THE MILLION

Cecil, GA – Cool temperatures and clear skies greeted racers for the Summit Racing Wednesday Triple 50K at the 26th Annual Mickey Thompson Wheels and Tires Million Dollar Race at South Georgia Motorsports Park. The lanes saw "new entry" time trails to kick off the day as newly entered racers prepared to compete for $50,000.

417 cars staged up for the first round of competition and it would be Will Holloman who managed to take home the big check, champagne, trophy, and other Million Dollar Race prizes after defeating the youngster Gage Burch of Palmetto, FL in the final round of competition.

It was no easy walk for Hollman who earned his win with .009 reaction and dead on his dial with a 6 (15 thousandths total package). Gage Burch was .005 reaction and only .001 of a second under his dial-in, giving the win to Holloman.

What's even more impressive is that Burch was 7 thousandths total package on his bye-run in the semi-finals (.005 reaction, dead on his dial with a 2). The youngster was .005 on the tree, back-to-back rounds.

Holloman said "it's just so awesome to win today. I can't thank Chris Reynolds enough for tossing me the keys to just about everything to go racing. I also want to thank American Race Cars, Marco Abruzzi, and Chris Williams."

"I'm just happy to be here. I come with the mindset that it's cool if I win, it's cool if I don't as long as I'm having a good time," Holloman added.
"I honestly wasn't a big fan of my pairing this morning because Bailey Ferraro has been driving great but I'm glad it worked out."

In the semi-finals it was Billy Ray Land in his beautiful Camaro. Bailey Ferraro and Michael Pennington were the quarter-finalists.

Burch said "I need to trust my car more because it's been great over the past several rounds. I feel like it's the best car on the property wherever I go. I lost by one thousandths of a second, so I can't be too upset about that."

"I want to thank AFR, JEGS, UPR, APR, InMotion Solutions, Innovative Racecrafts, Wisco, APD, Wes May, InMotionSolutions, FTI Performance, Moser Engineering, Matt Dadas, my girlfriend Nicole, my parents back home, and Folk Promotions for putting on this great race.