Have a 2006zo6 corvette with 30k miles. Noticed the oil pressure dropped from normal while driving the other day. Was about 2 miles from my other garage with lift so I put it up and cut filter and sure enough bearing material.
Tore it apart from underneath on lift and found no 4 main bearing was going. Didn't spin. Got numbers of bearings but can't locate. Can someone with gm experience help.
Ls7 motor. All stock. #4 main
Uppers numbers 12599599
03 08
C0485
Lower 12599800
04 08
C0594
Pulled #3 main also and it looked fine. Small scratches but only in top silver coating and no brass showing. Inspected all other locations without pulling it apart and they to looked good.
Crank has some copper color to it on #4 but couldn't feel any ridges or anything. Any suggestions for polishing. Not sure if that would do more harm than good. Or if I should just put new bearing in and watch things close with some filter cutting. Car is mint and great to drive.
When I was taking it apart the one side main bolt that comes thru side of the block was only finger tight on #4. Assuming that is what led to the failure. I'll be checking them all on reassembly.
Any help or suggestions with this motor would be appreciated. First time digging into an ls7 motor. Built many others before.
Thanks.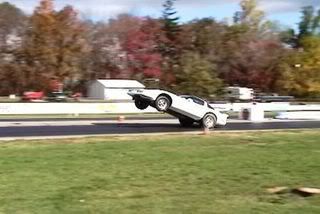 Configuration: 3350#, 555 C.I.,

60 - 1.24
1/8 - 5.69@ 123MPH
1/4 - 9.03& 152MPH

3700#+210lb driver, FULL interior, through mufflers, 10.5 tire.
60'-1.333 (IN 4000ft DA! Joisy Math excluded; 1.25sec using JOISY MATH.)


1/4 - 9.60@144MPH