Originally posted by MightyBirdF145:
.....and there's this.....
http://drr.infopop.cc/eve/foru...5460652/m/7047049086
Al, I love ya but you're making excuses like a homer.
Norwalk ran on 4th of July weekend for years.
I went to most of those races (on my vacation)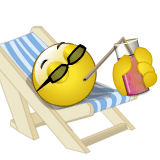 and the place was busting at the seams, 1 hour to get ice cream, stands jammed packed and quotas full at grade 4 or 5 in some cases.
Shawn