Originally posted by Al Alguire:
This has been played out adnauseam, but hey ill play along. You want more pictures here you go, I even circled the SCIENCE for you. First picture is the MPH block, note there is NO REFLECTION coming from it as there would not be, SCIENCE. Picture two shows a reflection coming off the block. The reason, that block has been turned off its anchored position, you know where they glue it on. That's again called SCIENCE. See in the science of reflection, the angle of incidence(that means the light from the source in the wall for you Mike) equals the angle of reflection(the light bouncing off the reflector from the wall Mike). If that block had remained unmoved there would not be a reflection from the light source hitting the camera, agian SCIENCE
Its science, or are you going to claim science is wrong and you are right. The ONLY way that finish line block can cast a reflection back at the camera is if it has been turned. The camera position being between the two lights proves the block has moved. IE no reflection from MPH cone and a reflection from the ET cone. Its pretty rudimentary science frankly.
No reflection from MPH cone, again even circled it for you.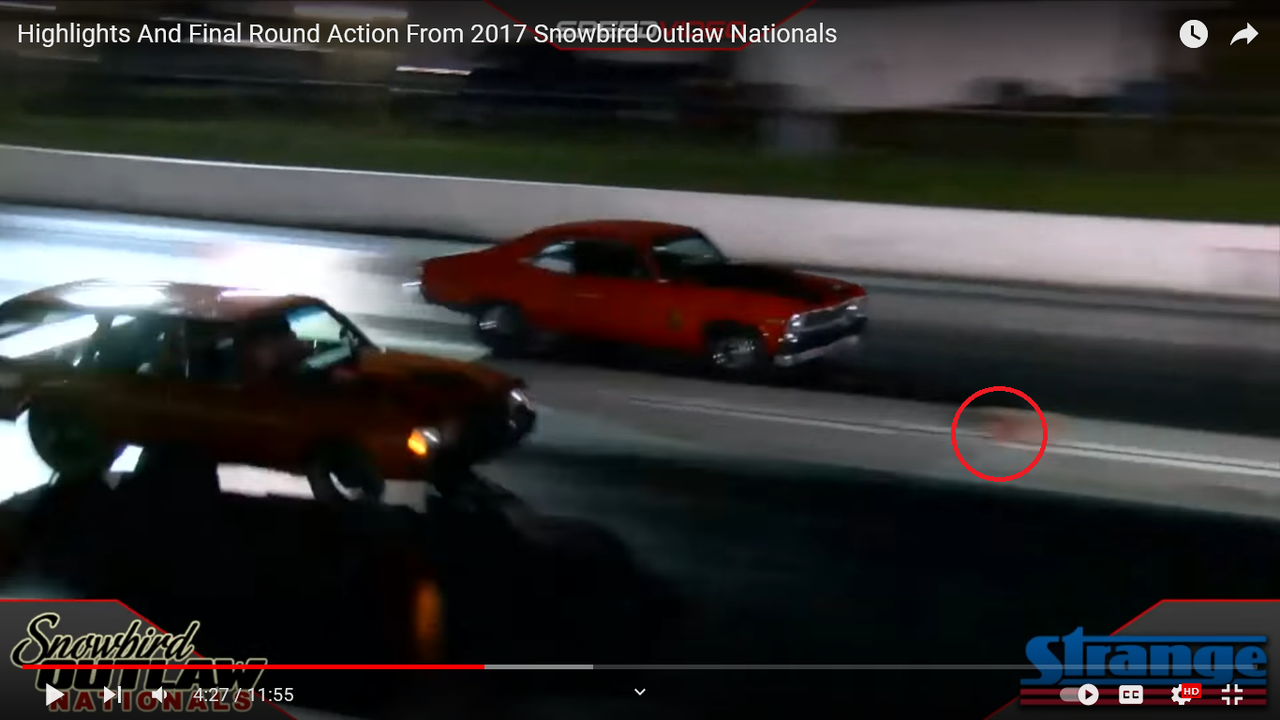 And the reflection cast from the finish line cone, again I circled the science for you, that reflection only happens one way.