Wide,
Yes, exactly, declare an "Emergency" get free Fed money.
Funeral, ABSOLUTELY forbidden.
NO gathering of 100 or more AND herein CT no more than 50, this includes restaurants, etc.
They need to kill the TRUMP economy somehow, what better way than to FAKE a "pandemic".
FACT: More people die EVERYDAY in the US (approx. 70 EVERYDAY) due to the regular flu. We are just reaching 70 now AFTER 3 MONTHS. But hey, no one wants the facts.
This goes to show you how people are followers or "sheeple" as we call them in CT.
This BS is killing any type of purchases.
My wife (Real Estate) had her 3rd deal in the last week blow up due to buyers backing out. (one guy was a Delta pilot, got his pay cut 45 percent).
Two of our local small pizza places are closing FOR GOOD because they can't pay their bills/employees (huge business slowdown, take out only now here in CT) and not knowing when/IF the economy will ever come back.
Neighbors daughter had to cancel her wedding and honeymoon for beginning of April.
In November EVERYONE will be jumping on the Biden Band Wagon since Trump killed the economy (that's what CNN says).
As far as racing is concerned, there won't be any for the next several months if we are lucky, not to mention the possibility of some tracks going under due to no business.
Hey, the way I see it, people fell for this BS, now they can enjoy it.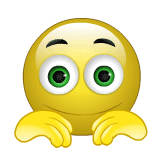 Man was not built to fly ... That's why he built HEMI's

Frank Zeffiro
ALIAS -- BIG KAHUNA