Those aren't taxes.
You want taxes, move to Connecticut.
To start, we have Property Taxes on houses, vehicles, trailers, boats, RV's, ATV's, golf carts, office furniture and supplies, basically EVERYTHING. This tax is PAID EVERY YEAR in July to your town.
The Property tax MILL RATE is 45.00 mills or $45.00 per $1,000 of assessment. For ALL vehicles they use the NADA value, for houses they use the last assessment (every 3 years).
This is on top of the statewide SALES tax rate of 6.35% which applies to EVERYTHING you purchase including via the internet.
Including Cars, Trucks, Tables, Chairs, clothes, shoes, school supplies, EVERYTHING.
If you go out to eat to a restaurant (yes, even McDonalds) you will pay a sales tax of 7.35%. Yes, 1% more.
So to start, for a $250,000 house assessment you pay $11,250 EVERY YEAR in July.
A $50,000 vehicle assessment you pay $2250 EVERY YEAR in July.
Add in your Car Trailer, ATV's, Golf carts, Motorcycles, Boats, RV's, etc it's another $10,000 PER YEAR easy.
Then we have the ALL LOVING Income tax of between 5% to 7% depending on how much you make ($10,000 = 5% up to $1 MILLION = 7%).
They even tax your retirement AND Social Security at the FULL INCOME TAX RATE of whatever you make.
The best part is since everything is inflated now, my 2002 ATC car trailer WAS assessed (2021) at $2000, this year (2022) it's accessed for $12,500. Yes, it was $90, now it's $562.50 EVERY YEAR.
The reason they tax us so much is because of all the dooner system suckers getting free food, free rent, free heat, free transportation, free Narcan, free medical, free dental WHICH EQUATES to the Dem Politicians getting re-elected every year because they keep giving them MORE FREE STUFF.
The fact is there are more 'System Suckers" than workers here in CT.
There are 3.6 million people in CT but only 1.5 working people.
Simple math, How can 1.5 million pay for 3.6 million. They pay these people WAY too much to stay home and not work.
And here's the REAL KICKER, one of my wife's girl friends and husband won the CT Lottery for $5.5 million a couple years ago. They quit their jobs.
They bought ALL THEY WANTED, cars, trucks, a giant house, quads, boats, etc, and have all their $$ in the stock market, BUT since they don't have any income they are on STATE ASSISTANCE of Food Stamps & Free Heat.
WTF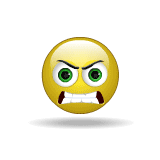 Man was not built to fly ... That's why he built HEMI's

Frank Zeffiro
ALIAS -- BIG KAHUNA